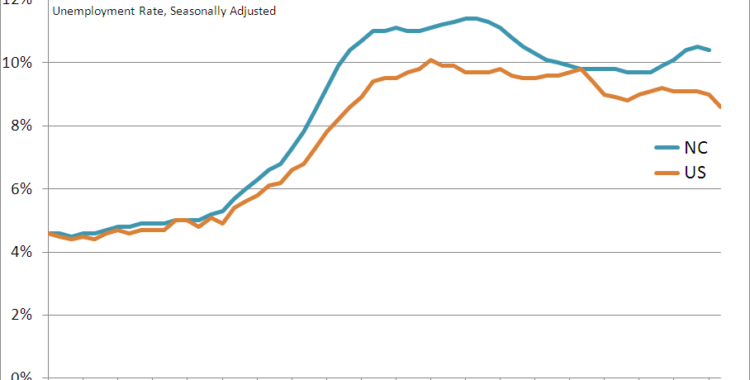 Fayetteville Unemployment Lawyers Represent Claimants at Unemployment Hearings
Fayetteville Unemployment Lawyers Representing Claimants at Unemployment Appeal Hearings
The Fayetteville Unemployment Lawyers at Appeal the Decision ® provide legal representation to Claimants throughout North Carolina at unemployment appeal hearings before the North Carolina Department of Commerce, Division of Employment Security. Over the years, our Fayetteville Unemployment Lawyers have helped hundreds of clients, who were initially disqualified, obtain the unemployment benefits that they rightly deserve.
If You've been "Disqualified" from Receiving Unemployment Benefits, Our Fayetteville Unemployment Lawyers Can Help
In most cases involving a "disqualification", claimants are denied due to allegations of "misconduct" connected with work. "Misconduct" encompasses a wide range of behavior, including, but not limited to: poor work performance, insubordination, tardiness and attendance violations, failed drug screenings, theft, falsification of records, customer complaints, workplace violence and so on.
If you've been disqualified based on unfounded allegations of misconduct, be aware that you have a statutory right to appeal the initial determination. Moreover, you also have the right to be represented by an attorney at your hearing.
Our Fayetteville Unemployment Lawyers offer  a Free Consultation
If you would like to learn more about the appeals process, we invite you to contact our Fayetteville Unemployment Lawyers for free consultation. During the free consultation, one of Fayetteville Unemployment attorneys will examine your case and advise you on how, if at all, our Fayetteville unemployment attorneys can assist you with your appeal for unemployment benefits.
Our Fayetteville Unemployment Lawyers Only Charge a Fee If They Win Your Case
Unlike the most firms, our Fayetteville Unemployment Lawyers work on contingency, which means there are no up front fees or costs. Furthermore, we only charge if we are successful in helping you win your appeal for unemployment benefits. If, for whatever reason, you are not successful in your appeal, there is absolutely no fee.